Main content starts here, tab to start navigating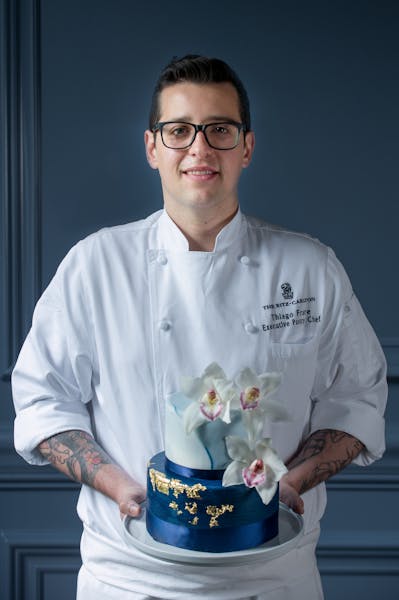 Thiago Frare
Executive Pastry Chef
Chef Thiago Frare, Executive Pastry Chef for The Ritz-Carlton, Washington, D.C., most recently spent time in San Francisco, California. Most unique about Chef Thiago is that since the beginning of his career, he has only spent time in Pastry, truly making him an expert in this department.
Chef Thiago sought to pursue his passion for traditional French pastry by furthering his culinary education in Paris and spent three years living and working in Madrid, Spain where he developed a love for traditional French pastries and chocolate. Chef Thiago has worked in various high-end restaurants supporting Michelin star chefs.
With every Canelé baked, or crème brûlée crisped, Chef Thiago remains ambitious to continue to perfect pastry dishes that tell a story, and to inspire his guests to tap into their own passions.